Bleeding or Leading - Which Edge is your Company On?
"Some things benefit from shocks; they thrive and grow when exposed to volatility, randomness, disorder, and stressors and love adventure, risk, and uncertainty. Many of the companies that we define as scale players in motion have either lived through or were borne out of this chaotic period and, as a result, have a steely resolve encoded in their DNA." (Nassim Taleb)
In this month's edition, we focus on the road ahead from a macro perspective; provide actionable information on what CFOs can do to navigate the crisis; improve margins; and, reduce one of a company's largest expenses – rent.
We are pleased to announce that we are expanding! Recently, James Round and Teri Barroso joined DecisionCFO with a focus on expanding our institutional business development initiatives and developing our executive recruiting practice (for the finance, HR and IT functions) respectively. These activities coincide with the re-launch of our website.
Here's this month's content…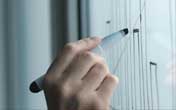 The CFO's Role in Helping Companies Navigate the Coronavirus Crisis.
Ankur Agrawal, Kevin Carmody, Kevin Laczkowski, and Ishaan Seth; McKinsey & Company, 3/2020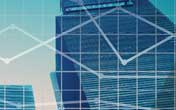 10 Considerations When Approaching Lease Renegotiation.
Elizabeth Forstneger, Cushman & Wakefield, 3/31/2020
Based out of New York and Silicon Valley, DecisionCFO is an interim financial operating and investment platform. We work with domestic and international technology and healthcare companies and collaborate with management teams and their boards to help optimize, scale and exit. Our clients span funded pre-revenue through to $100mm in sales businesses.
© DecisionCFO. All rights reserved.
1115 Broadway, 11th floor, New York, NY 10010