How Can The CFO Be An Innovation Partner?
In this quarter's newsletter, we train our focus on the role of the CFO in innovation. Innovation is a buzzword with real durability – people never really start talking about it. But what, really, is "innovation"? And what does the CFO have to do with it?
In our experience, business innovation takes three basic forms: product innovation, process innovation, and business model innovation. And while it's true that in most true-like scenarios, the CFO is not the one driving, an organization's top finance professional can be an impassable roadblock or a powerful champion, or anything in between.
This quarter we take a look at a few thoughts on the CFO's role in innovation and being an innovation partner.
Spotlight: Financial Data Ecosystems
How Can CFOs Rebrand Themselves as Innovation Allies?
Ankur Agrawal, Eric Kutcher, and Scott Schwaitzberg
McKinsey Insights 07/19/2022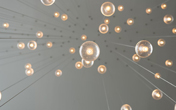 To Set A Goal For Innovation, Be Bold But Feasible
Morey Stettner, Investor's Business Daily, 9/9/2022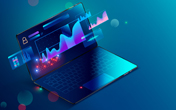 Rise of the Next-Gen CFO: The Evolution of Finance's Role and Tech Stack
Rajeev Dham, Jane Lee, Aditya Reddy
Sapphire Ventures Blog, 4/19/2022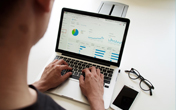 Superhero CFOs: How an Optimal Tech Stack Helps Reveal Great Powers
Solene Brebant (Investor at Balderton Capital), Medium Blog, 7/8/2022
DecisionCFO is a finance-as-a-service (FaaS) and investment firm that since 2008, has enabled early / growth stage technology and healthcare companies to optimize, scale and exit their businesses. We partner with venture capital, private equity and family offices and work closely with their management teams and boards to help achieve their portfolio companies' goals. We also invest with a select group of venture capital funds and opportunistically with our clients.
™ DecisionCFO, LLC. All rights reserved.
1115 Broadway, 11th floor, New York, NY 10010